News
On this page we want to introduce trade fairs, informative from our house or the latest developments in the field of glass production and stone processing. If you are looking for detailed information on the various topics, then please contact us.
---
Credentials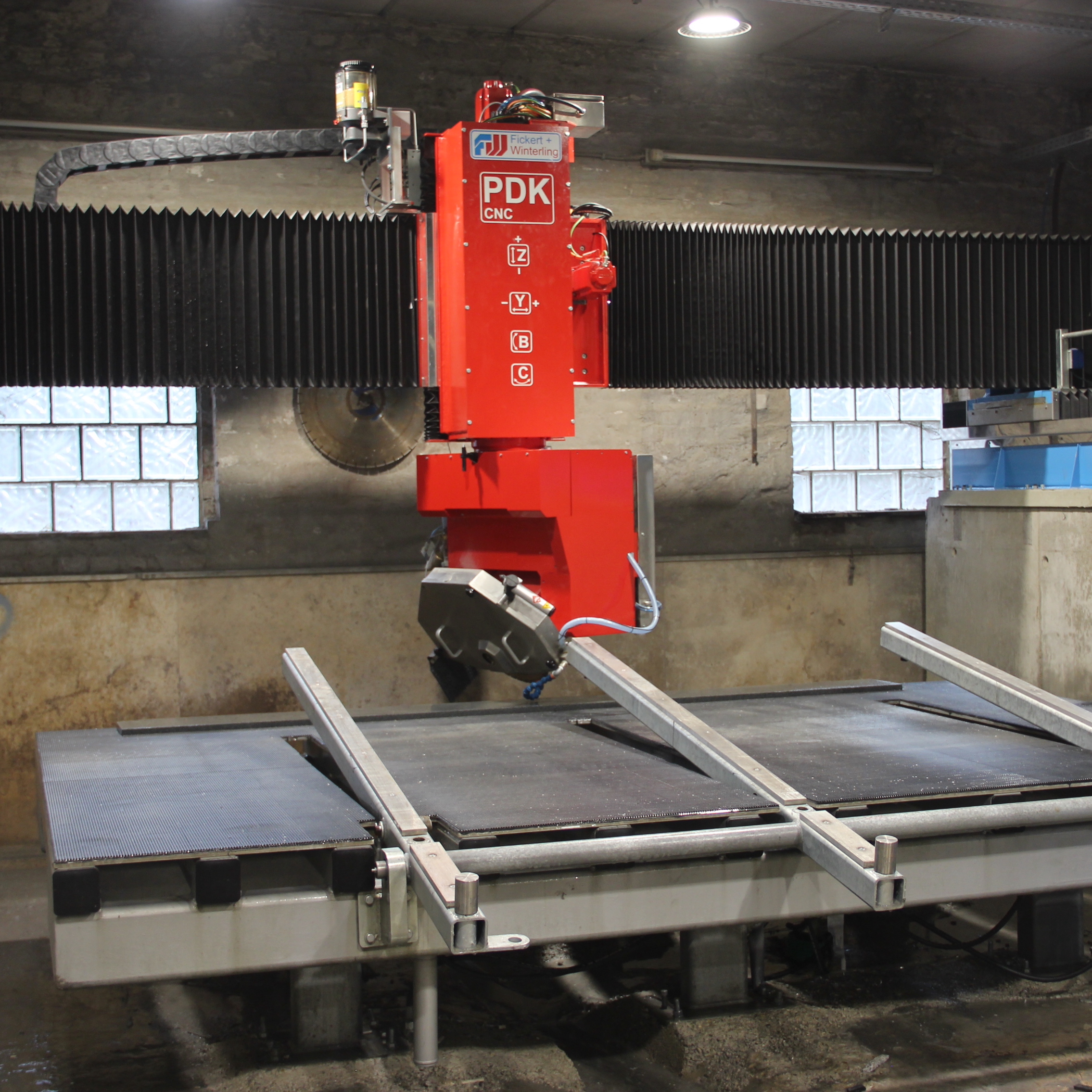 Bridge Saw with Turning Head Typ PDK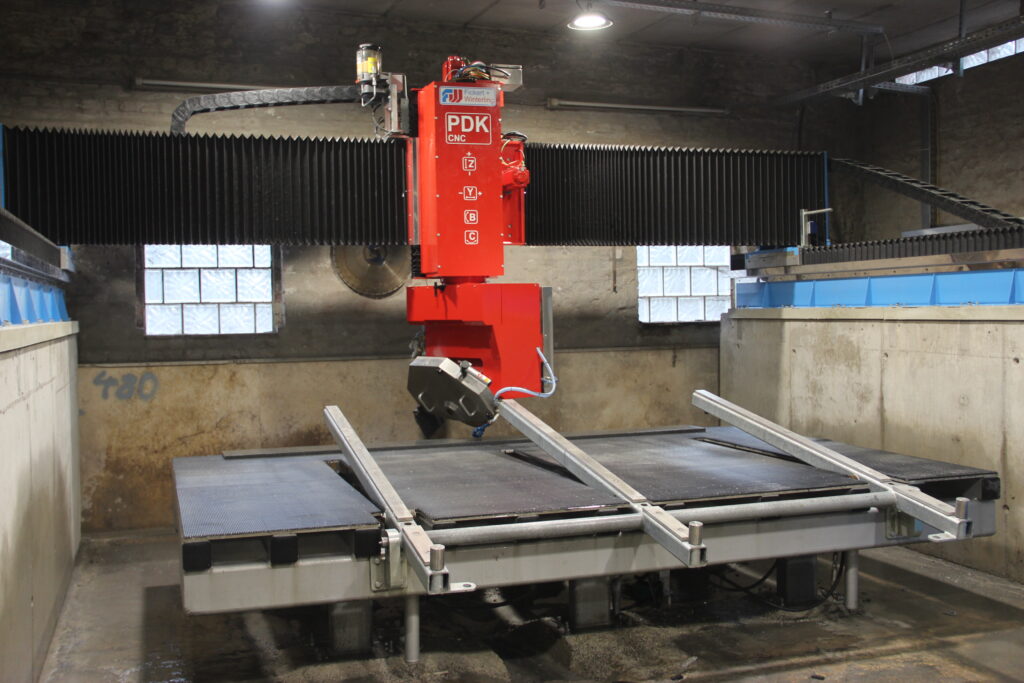 High-tech saw fitted into the hall with millimeter precision.
A modern PDK type rotary head saw has been installed in Algermissen. It was a challenging task to cope with the available space. But we succeeded in offering the customer an optimum solution on the tilting fork table, the dimension plates can be effectively banked. After being captured by the camera, the cuts are planned on the computer and the workpieces are precisely cut.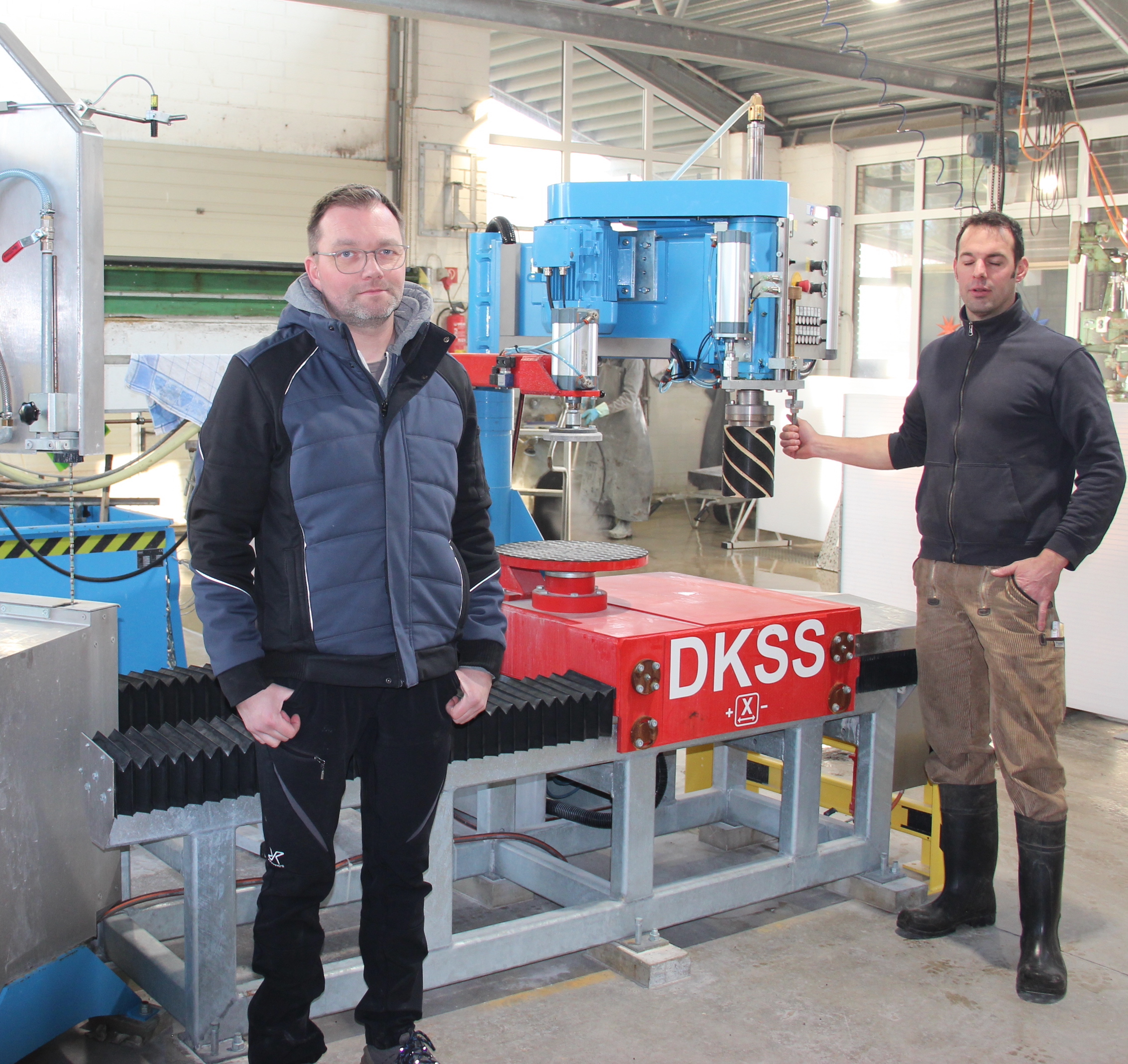 DKSS Contour Wire Saw with side grind unit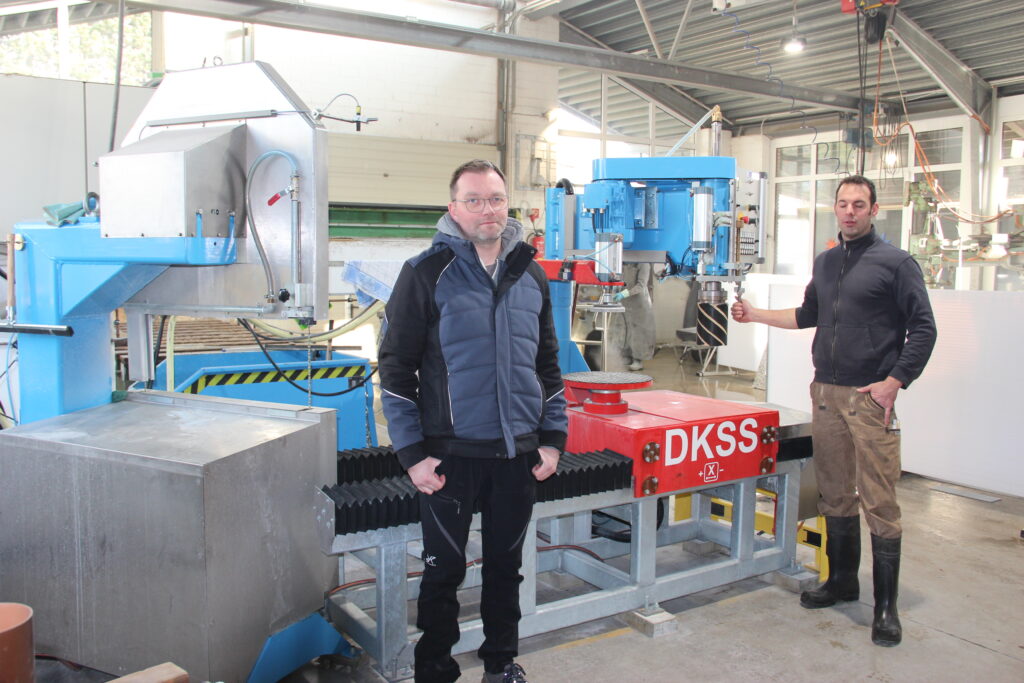 Finally the gap in the machine shop is closed.
The company Plagemann now has a contour wire saw with side grinding unit. Now curved contours can be sawn out according to customer requirements and in the next step the outer surface can be ground and polished. This makes you less dependent on imported goods and allows you to supply customers promptly.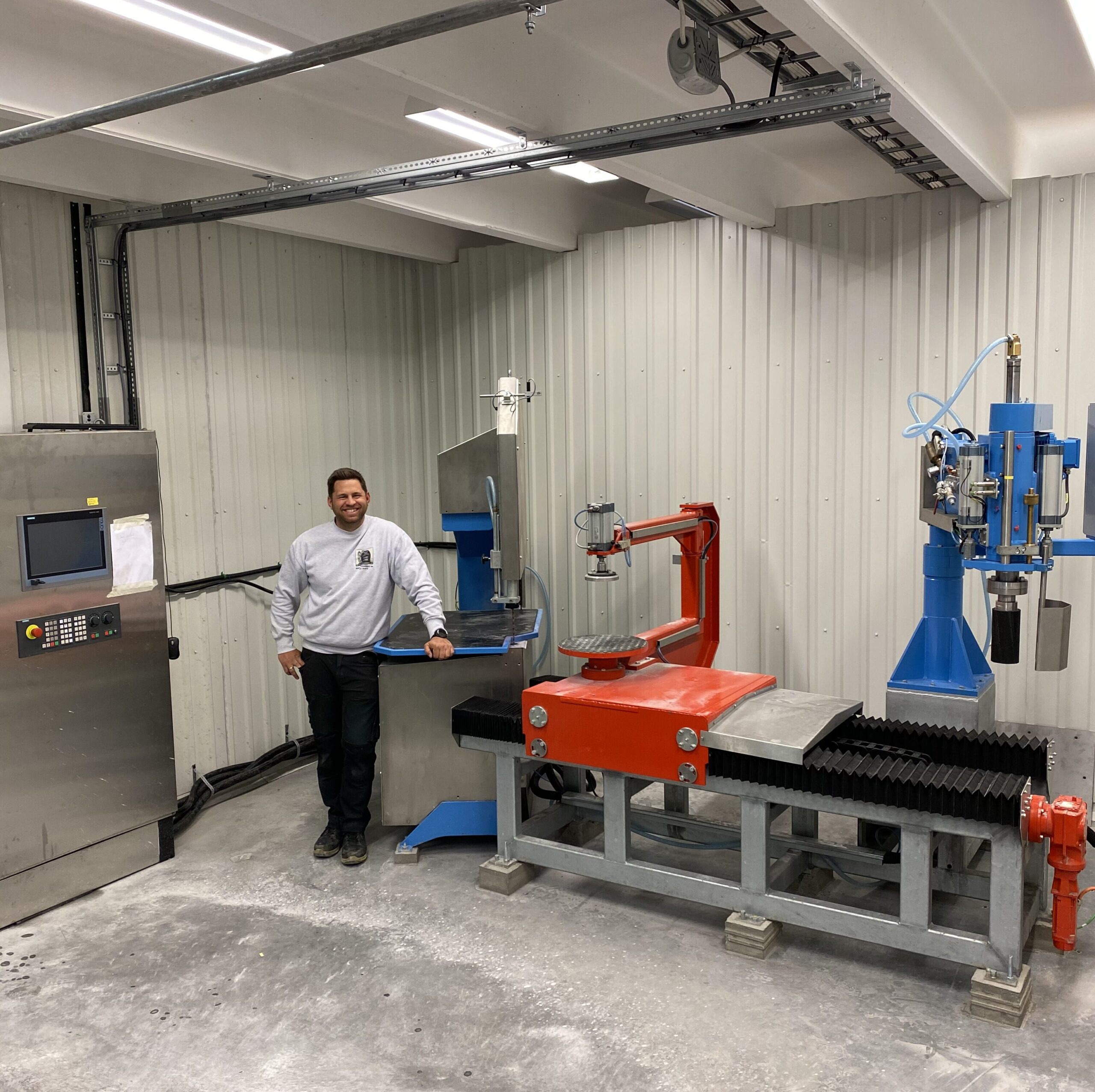 Contour wire saw with CNC control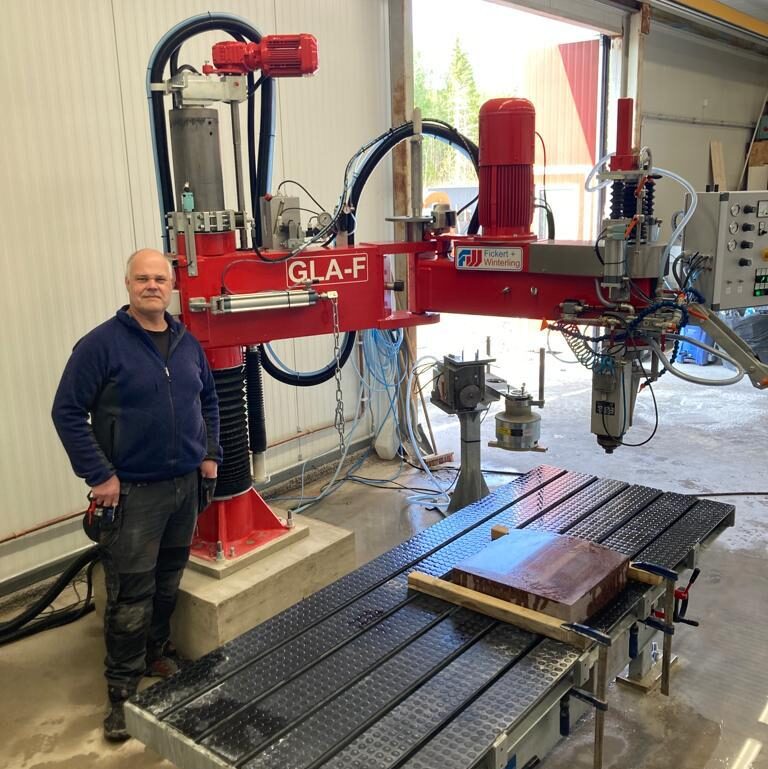 LA-F radial arm grinding machine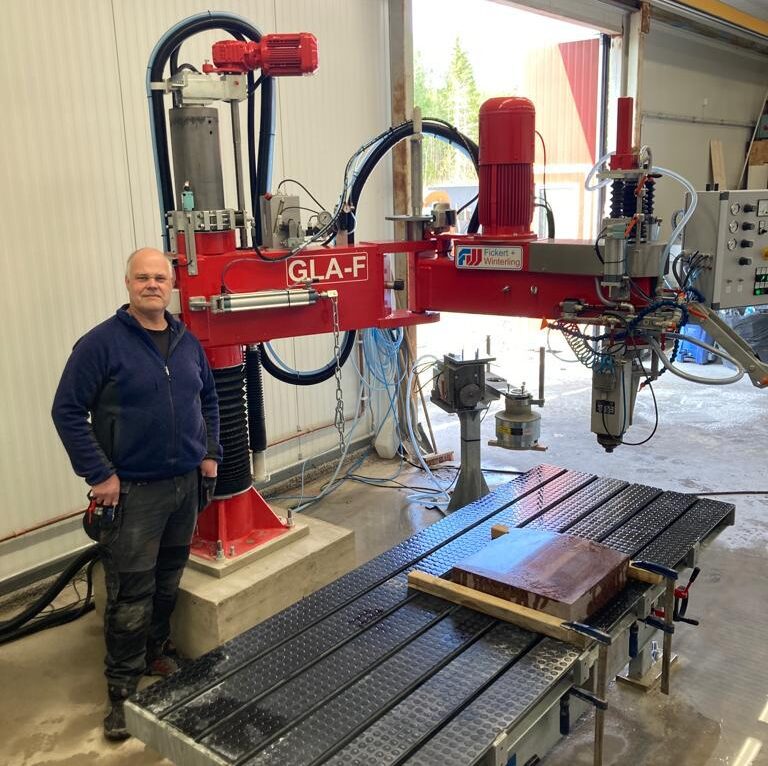 The Westmans Stenhuggeri AB company from Fjugestra, Sweden has got reinforcement in the machine park.With the GLA-F radial arm grinding machine, he has now closed a gap in order to make his gravestone production more effective. With the extensive accessories and many tools, many jobs can now be done faster and more effectively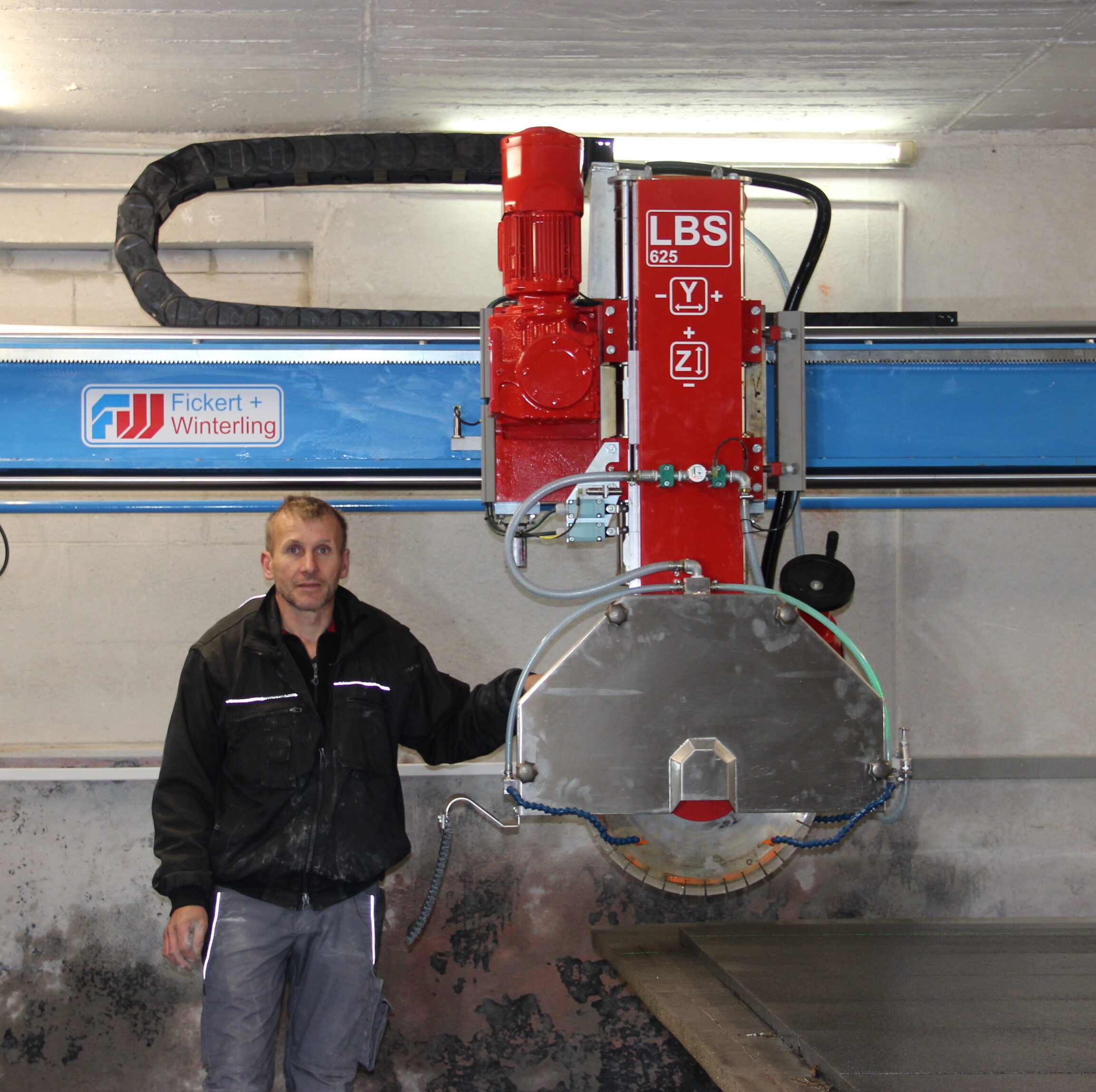 Bridge Saw Typ LBS 625
Company Brill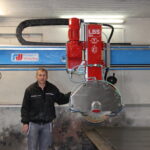 After decades of loyal service, the old Fickert saw was replaced by an LBS 625. This machine is designed to fit the old foundation from the gauge. With the touch screen for operation and control components such as the cutting sequence and last cut in the opposite direction, the sawing work can be carried out in a time-saving manner