Glass rolling machine KWM
The KWM is used for continuous production of raw, figured and wired (armoured) glass production. With special coated transport rollers, the machine is the perfect choice for solar glass production.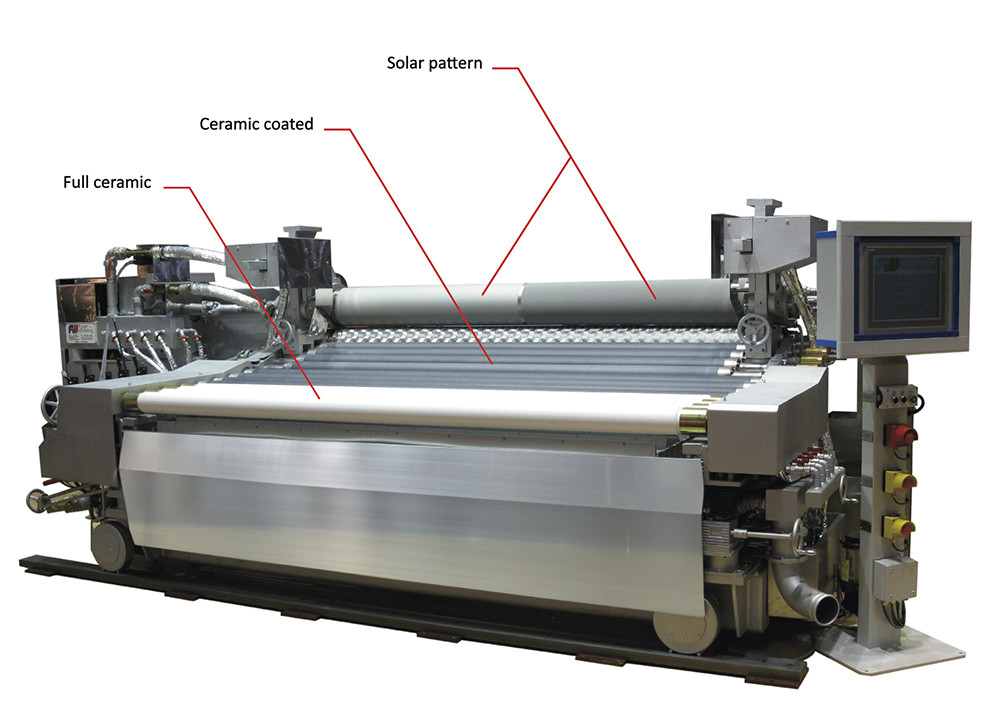 For high end products we also offer full ceramic rollers. High efficiency of the machine is guaranteed by the sturdy construction and the smooth, precise operation. Features like pre-installed spare converters are standard The KWM is available in working widths from 600 to up to 3.400 mm and a roller diameter up to 460 mm. We realize outputs up to 250 tpd. Pressure systems with up to 5 tons per side are also available A wide range of adjustments enable the adaptation of the cast glass rolling machine to the various feeder geometries.
Technical data
Glass product: Solar-,pattern-, wired-, foam
Output of the production line: 40-250 tpd
Gross ribbon width: 600-3400 mm
Diameter of main rollers: 180-460 mm
Glass thickness: 2,0-8,0 mm
Rolling velocity: 0,4-14 m/min
Transport rollers: 80-180 mm
Material transport rollers: steel, ceramic coated, full ceramic
Pressure units: 1,2-5 tons per side
Drive units: AC-motors with encoder and reduction gear