Second hand machines
If you are searching for second-hand machines at favourable prices, we will find suitable offers for your company. Offers for various systems for stone and glass work industry – of course, of a certified quality and at good prices. Do not hesitate to contact us. We will inform you on used machines we have currently available.
professional and friendly advising
workshop-tested quality
top plans for financing
transporation at favourable prices
reliable service before and after the sale
---
Grinding machine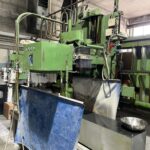 Grinding and Polishing Machine
Speckhardt SSM -1-1.000 Bj 78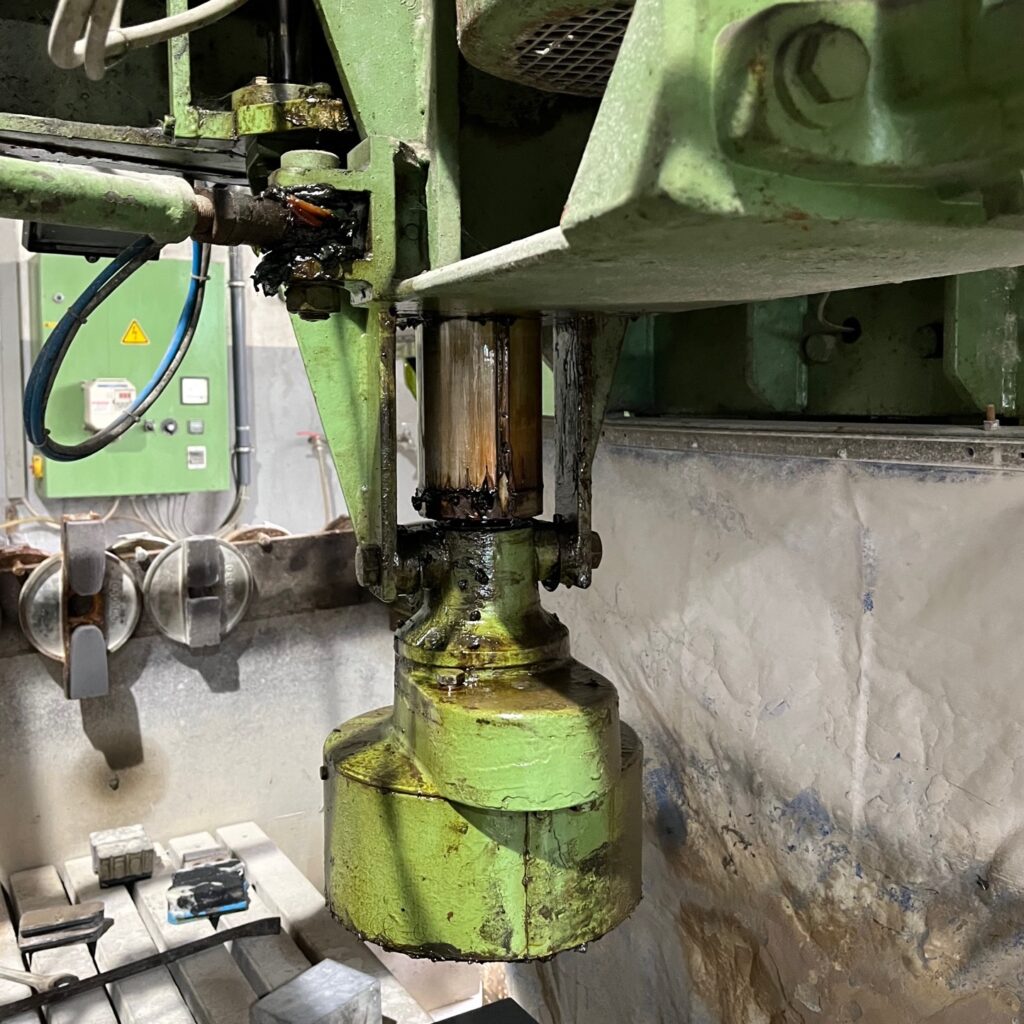 available at once
Wallbed approx. 7.000 mm
Height adjustment approx.1.200 mm
Grinding width 500 mm
Grinding motor frequency controlled
central lubrication
still working
Price: 5.200.-€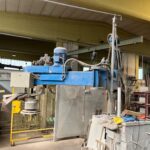 Radial Arm Polisher GLA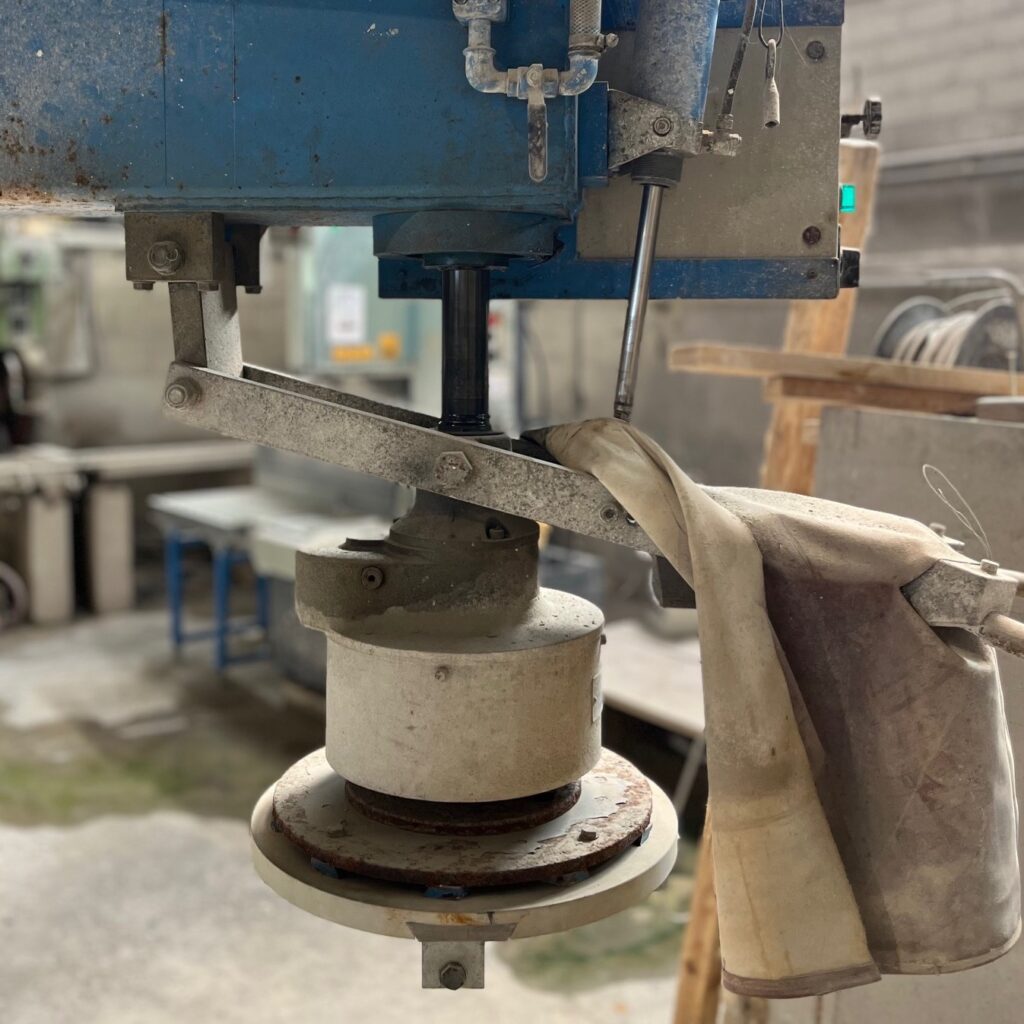 available at once
 Year of Constr. 1994
1.000 working hours
Height adjustment 1.000 mm
Main motor 5,5 kW
rotation speed 480 1/min
Height adjustment grinding head 130 mm
still working
Price: 5.500.-€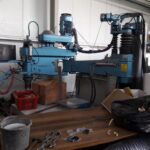 Thibaut T-110s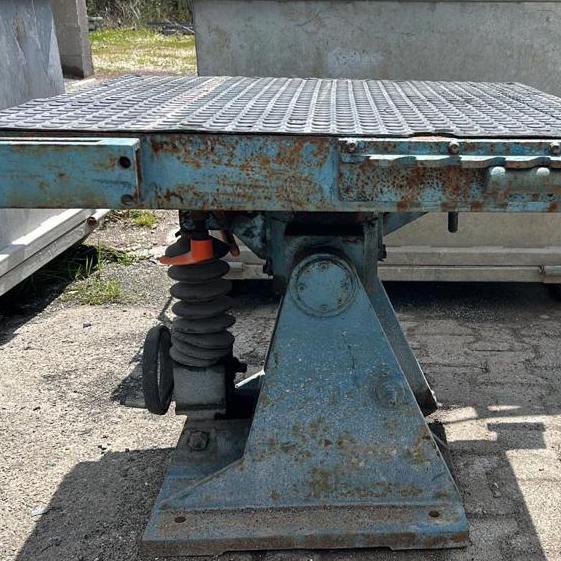 available at once
Year of construction 2002
Motor 5,5/7,5 kW
Rotation speed adjustable 200-3.000 1/min
Height adjustment 575 mm
 Tilting Table
Price: 14.900.-€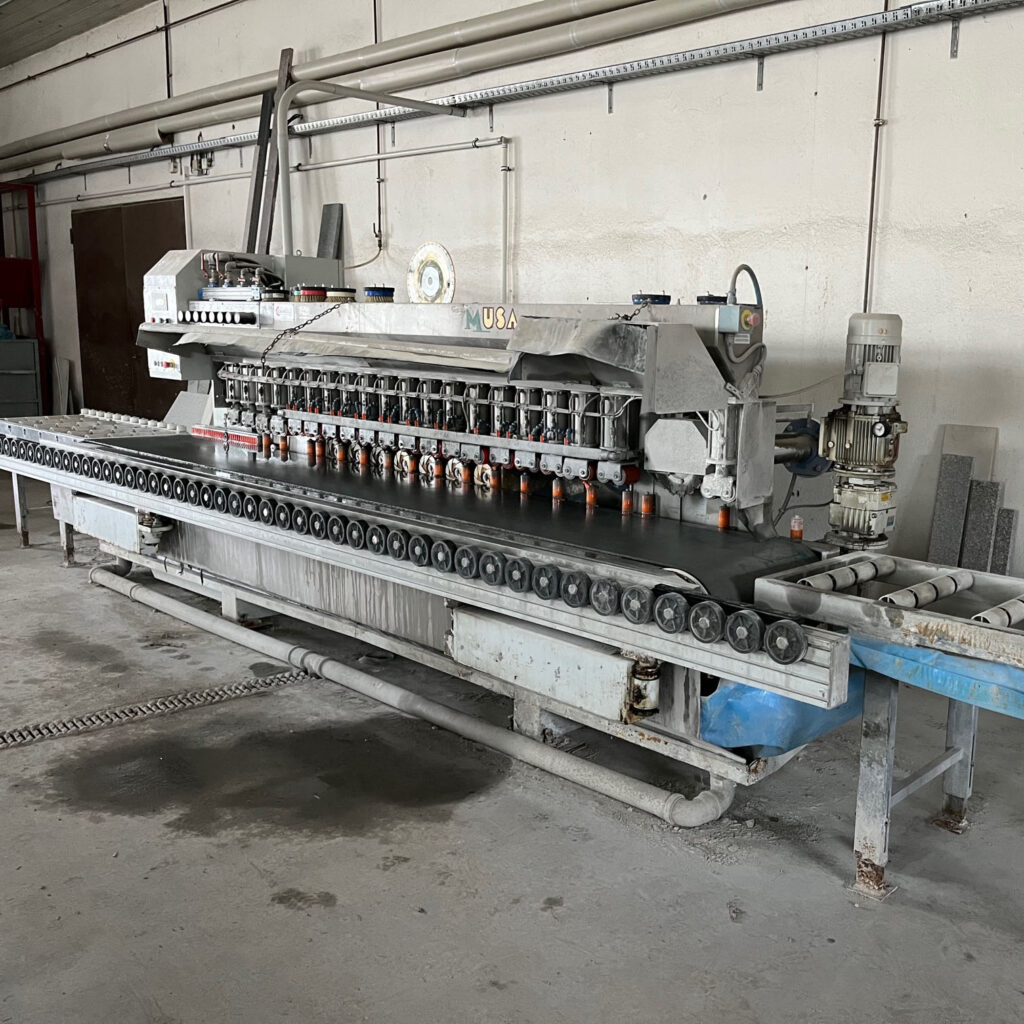 Edge machine
Comandulli Musa 7/4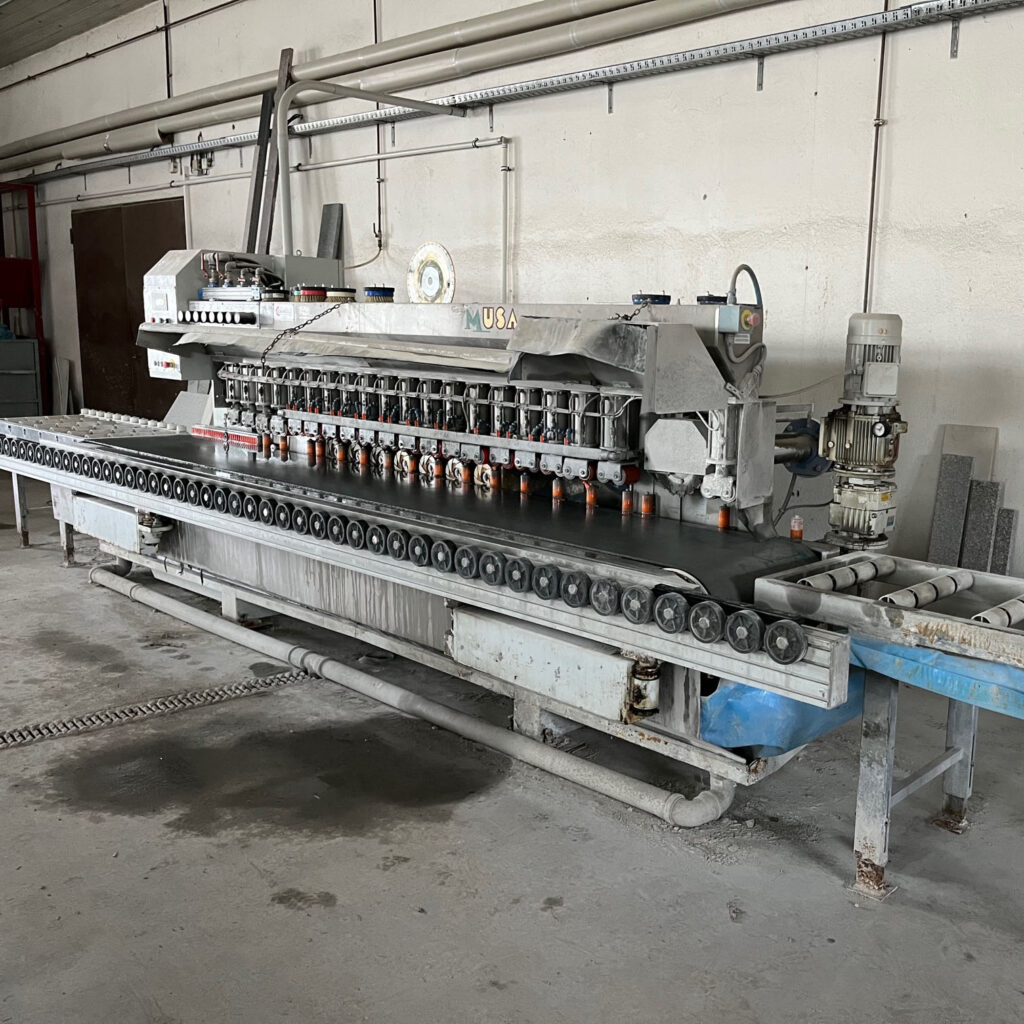 Available from end 2023
Year of manufacture 2007, 2020 general overhaul
approx. 1,500 operating hours
7 side grinding supports 1,5 KW
2 top chamfers 1.5 KW
2 bottom chamfers 1.5 KW
Water nose support top
Belt width 600mm
Workpieces from 10-80 mm height
Space required approx. 6.5m x 2.5m
The machine can be visited during operation
Price: 18.500.-€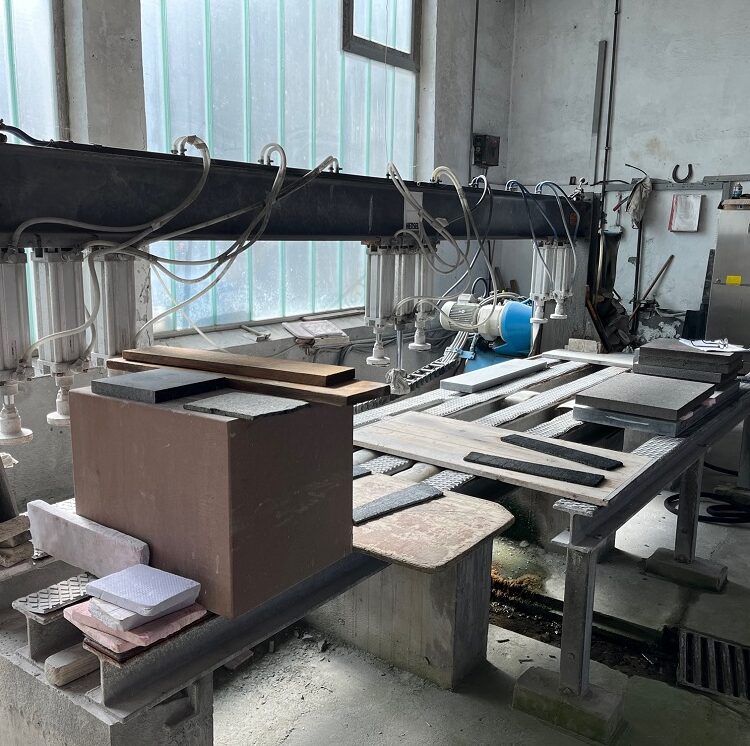 Hensel Edge grinding machine Model 642F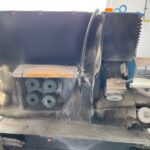 available at once
Year of construction 1994
Planethead with 4 planets
grinding length 3.500 mm
Lower and upper chamfers
2755 working hours
Price: 4.900.-€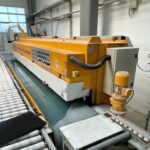 Kantenautomat Steup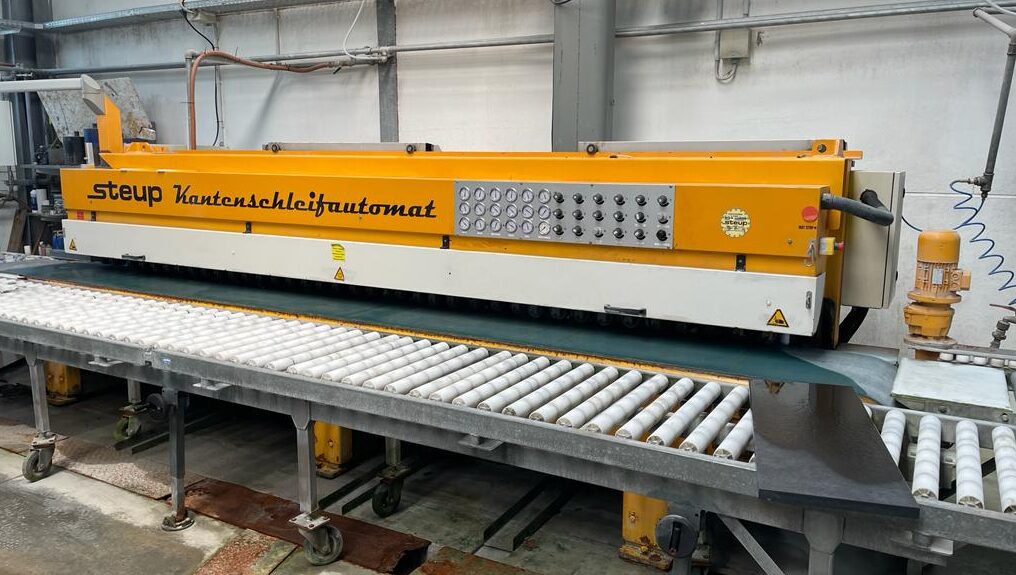 Available from approx. June 2023
10 end faces supports
3+3 upper- lower chamfer supports
1 Undergrinding Support
1 MultySupport
Incl. chamfer scanning
Location Bitburg
Note: Not included is the width taxiway.
Price: 19.000.-€
---
Saw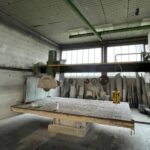 Schlatter Bridge Saw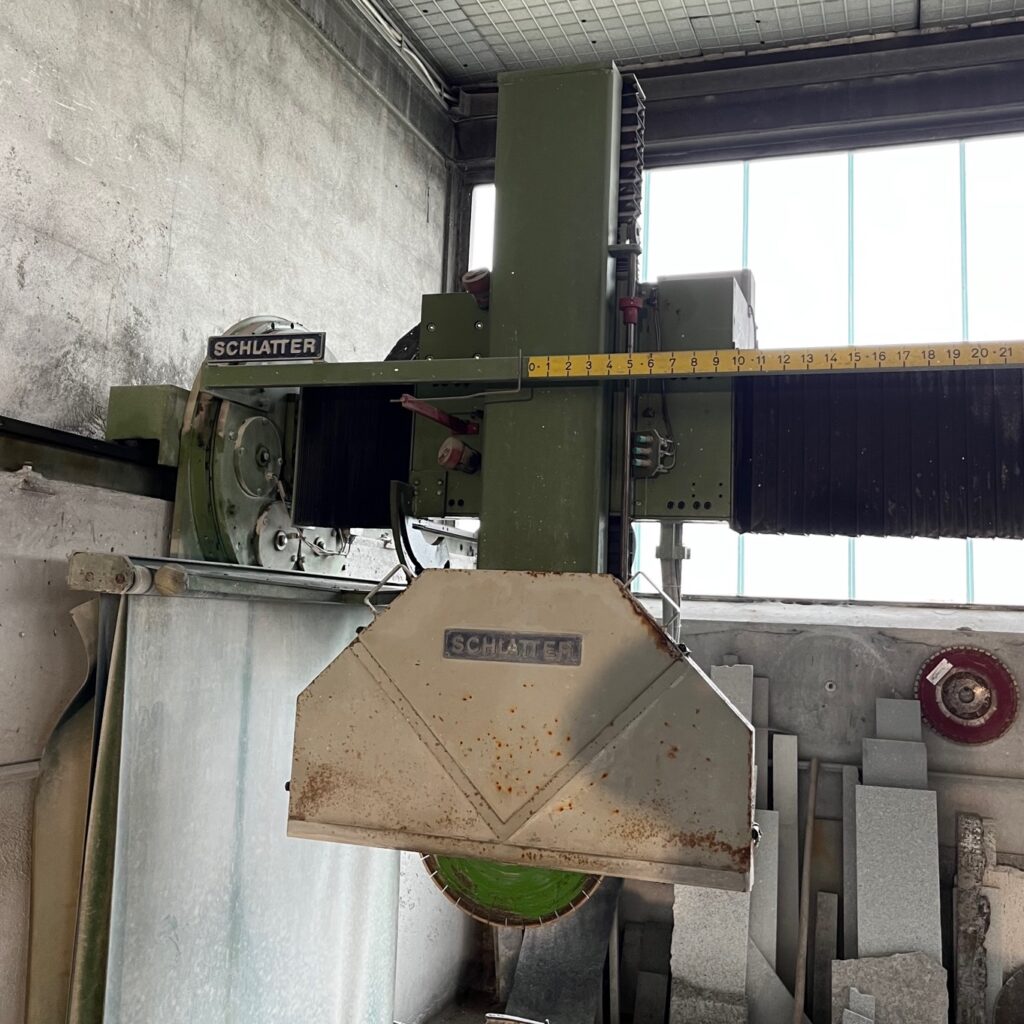 Available from spring 2024
still working
 year of construction 1991
2.180 working hours
Swivelling bridge 45°
Swivelling head 90°
Cuttingn length 4.000 mm
Height adjustment 800 mm
Bridge adjustment approx 5.000 mm
Saw blade 1.000 mm
Price: 9.500.-€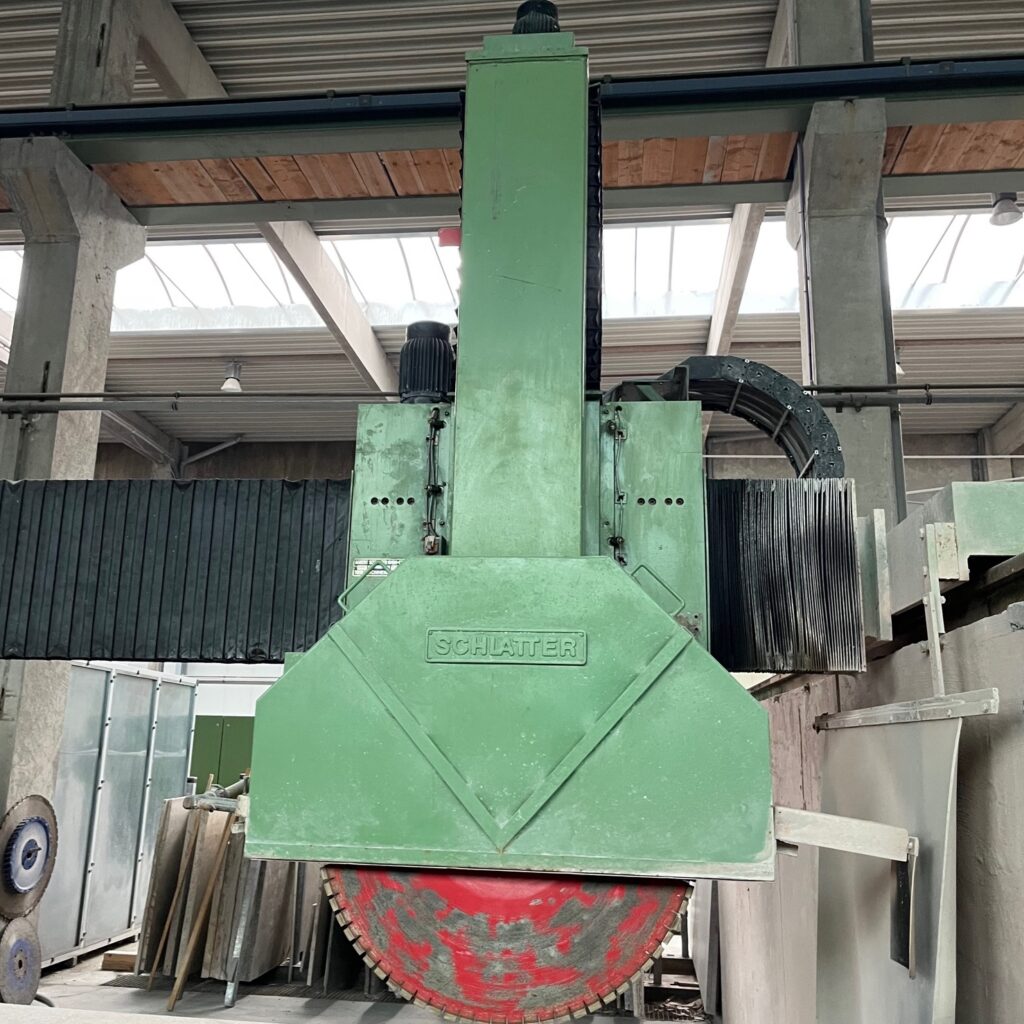 Schlatter Bridge Saw BS-800 CNC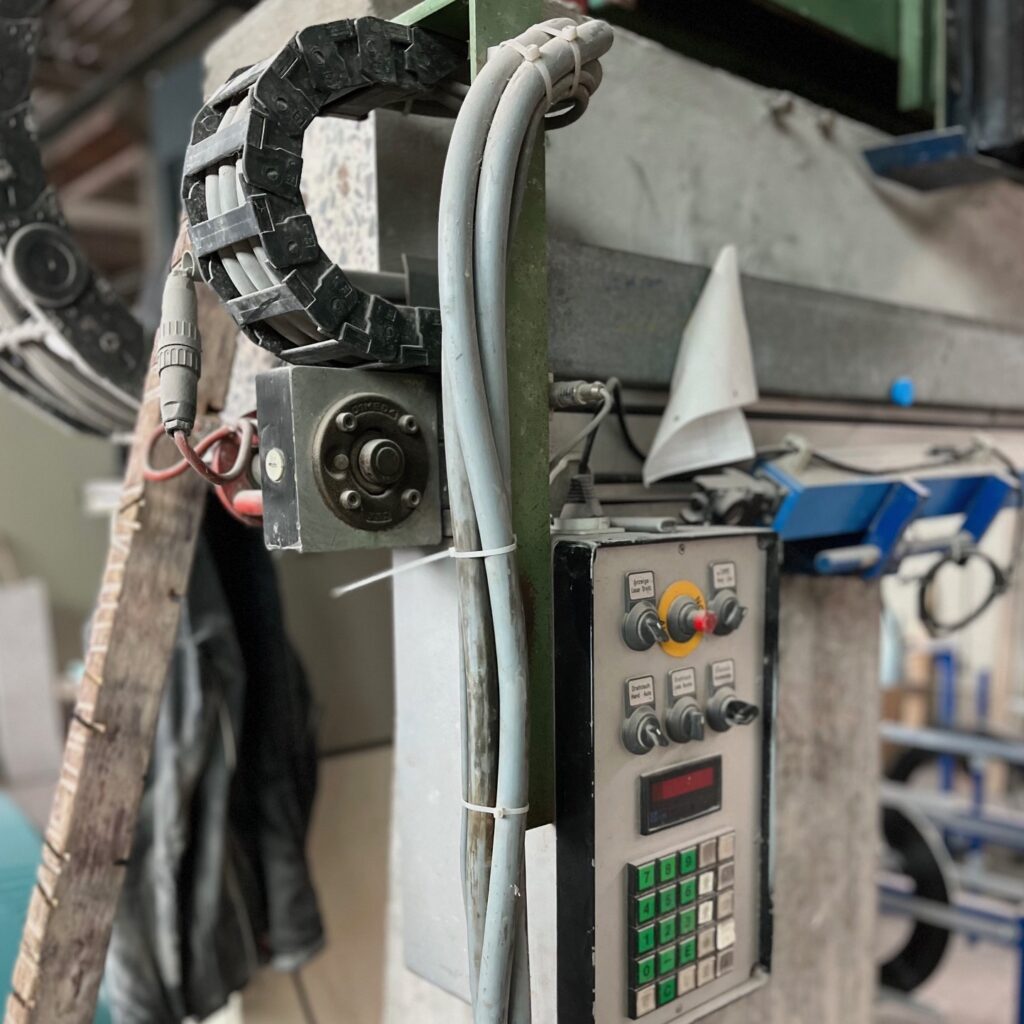 Immediately available
Main motor 20 kW infinitely variable
Cutting depth 3.500 mm
Bridge adjustment ca.3.000 mm
Height adjustment 800 mm
Saw blades 400 – 1.000 mm
Depth of cut 400 mm
2 x Rotary table 3.000 x 1.200 mm
Machine can be viewed during operation
Price: 9.500.-€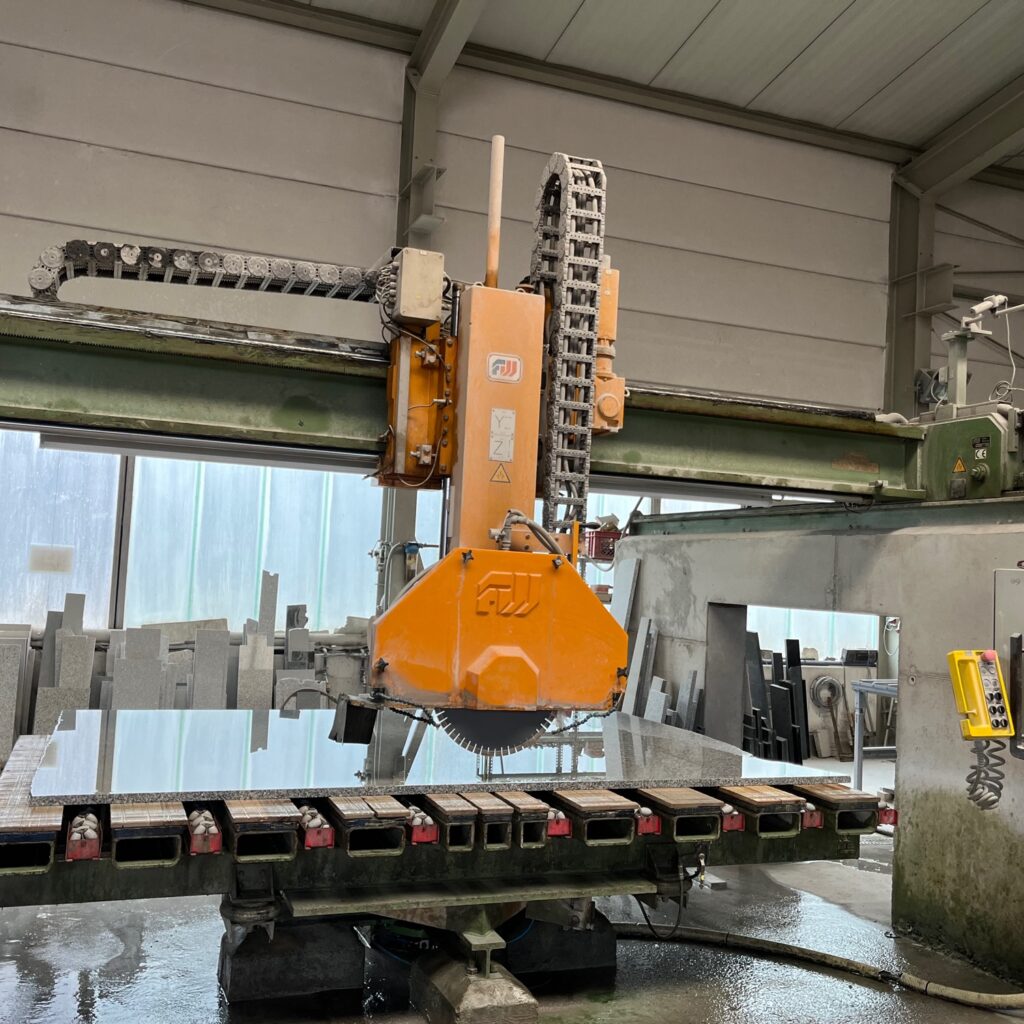 Bridge saw PFE 80 Servo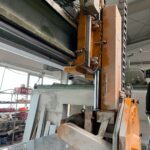 Available from August 2023
Rail length: 5,000 mm
Bridge adjustment 3,650 mm
Cutting length 3.500 mm
Height adjustment 600 mm
Main motor 18.5 kW with frequency control 530-1460 1/min
swivelling gear 0-90°
Saw blade max. 800 mm
Depth of cut 310 mm
Rotary table 3,25 x 1,5 m
Pneumatically liftable polydirectional roller table load capacity 1,0t
Many electrical spare parts included. e.g. Simovert FU
Price: 11.900.-€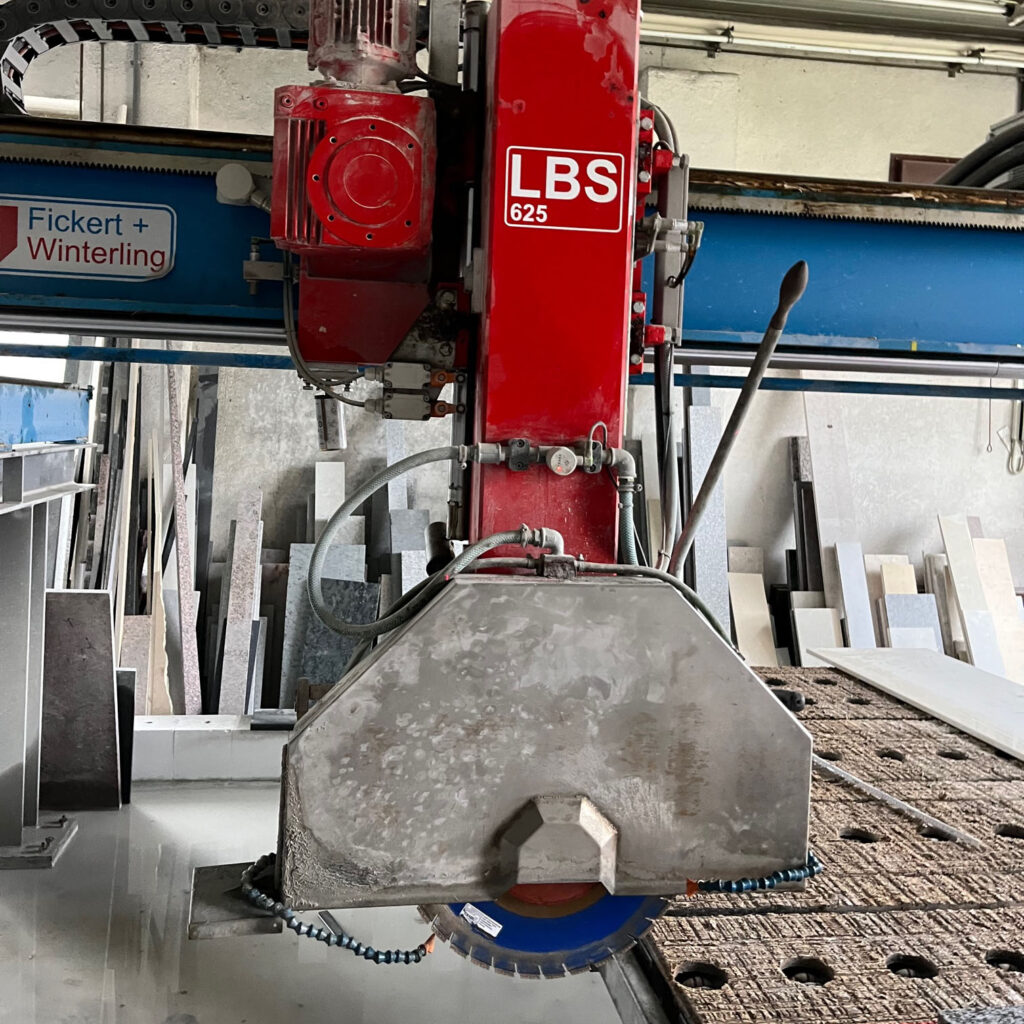 Bridge saw Fickert+Winterling LBS 625, on steel supports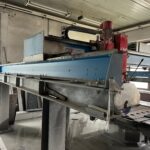 Available from end of 2023
Year of manufacture 2005
1.950 operating hours
Rail length 4,500 mm Bridge displacement 3,500 mm via handwheel
Cutting length 3.800 mm
Height adjustment 400 mm
stepless saw blade tilt by hand0-45°
Main motor 12 kW
Saw blade max. 625 mm. Cutting depth approx.210 mm
Manual turntable with tilting forks max load 1.2t
Single lifting rollers, load capacity 3t
Price: 19.800.-€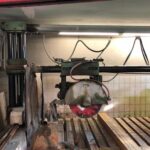 Spielvogel Bridge Saw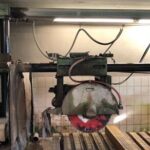 Available immediately
main motor 18 kW
saw blade 725 mm
protective hood 750 mm
cutting length approx. 3,200 mm
automatic cut sequence
height adjustment approx. 600 mm
manual rotary table
still working, can be watched
Price 5,300.- €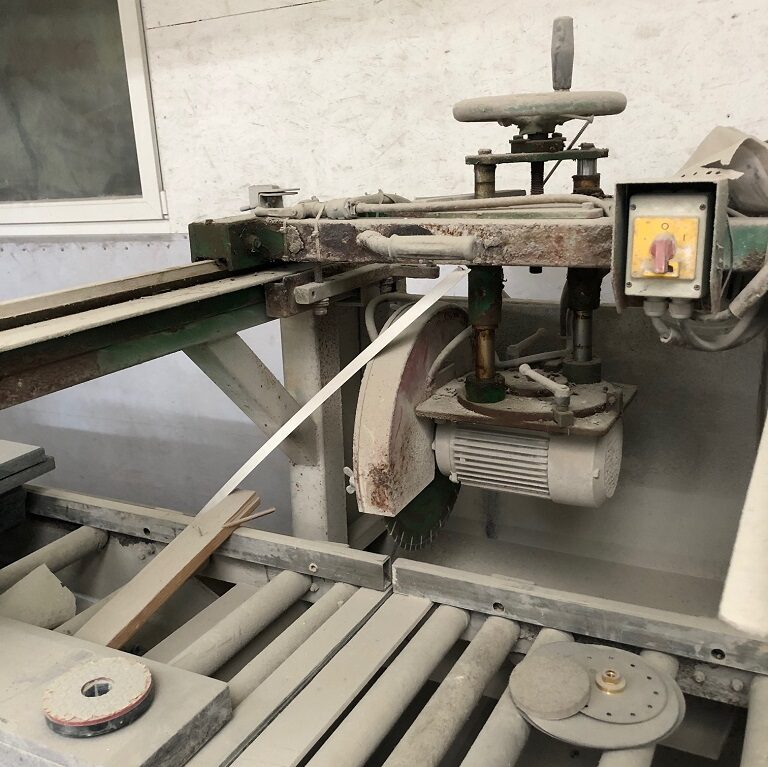 Steinadler Cross cut Saw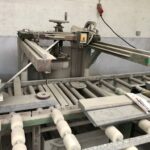 Available immediately
Year of construction: 1999
Saw blade Ø 400 mm
own tub for the water for cooling the saw blade
roller conveyor about 4,500 mm
The machine can be inspected in operation
Price: 2,400.-€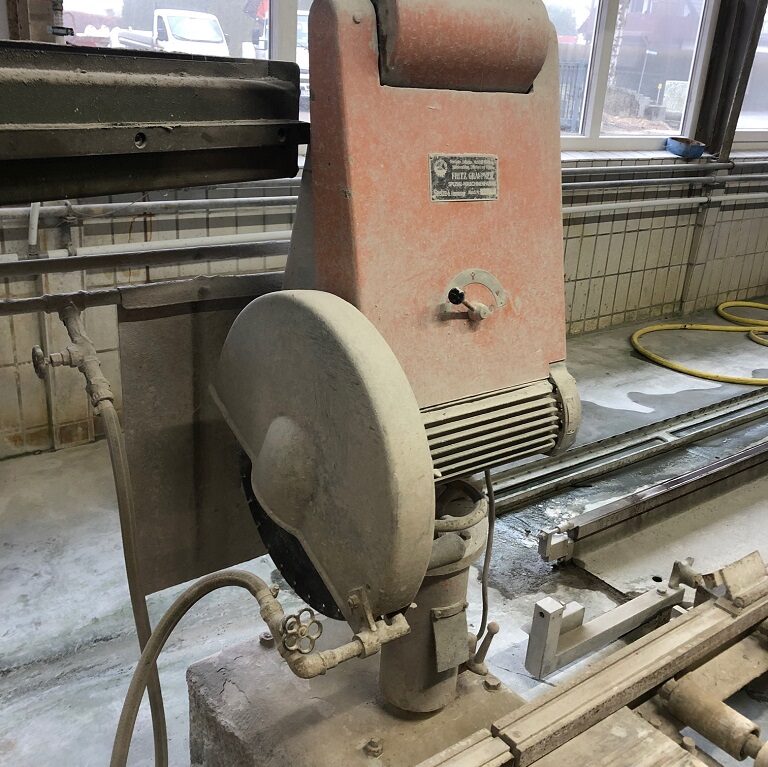 Graupner Cross cutting saw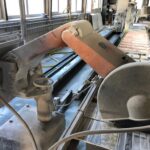 Available immediately
Saw blade 450 mm
Protection hood 500 mm
cutting length approx. 800 mm

still working, can be watched
Price: 1.000.-€
---
Contact/Request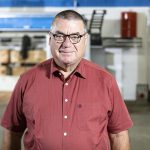 Andreas Forschepiepe
Sales stone processing
0049 (0) 9231 – 502-36