Edge grinding machines
Edge grinding machine KSA 722
Precision stone-working has become still more efficient Suitable for granite and marble 2 – 6/8 cm Edge.
Grinding Machine KSA 722
An investment in this time-efficient, labour-saving, material-friendly and wear resistant type of machine will already pay off after a short while.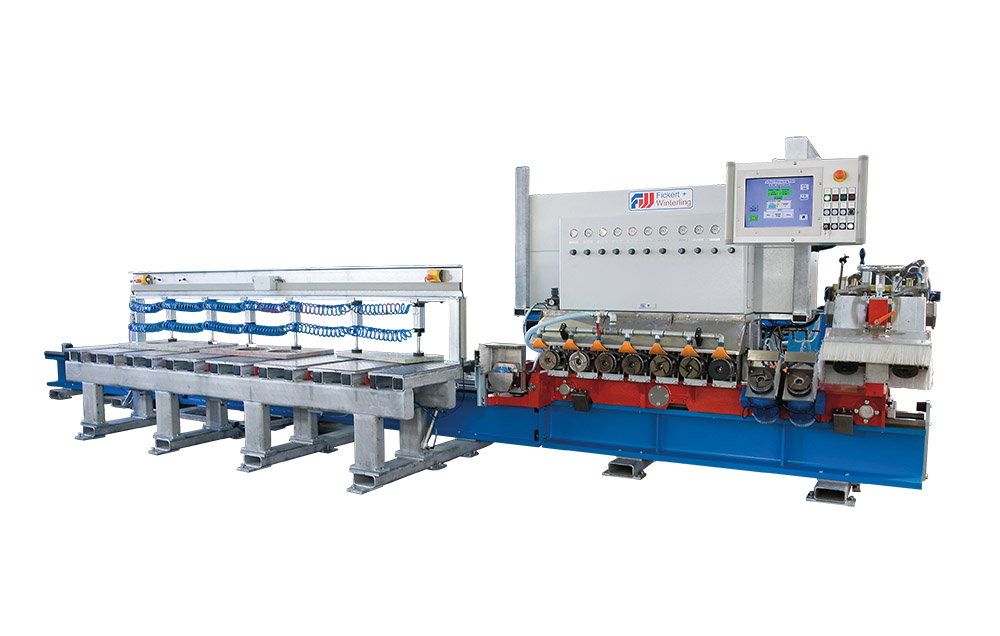 Technology in detail
Heavy-weight, low vibration, self-supporting base frame, galvanized.
Size of table 3300 x 750 mm, galvanized, covered with nepped rubber mat.
For separate operation: – Integrated, lifting allside roller bars. – Pneumatically swivelled stop bar. – Clamping bridge with 10 longitudinally movable compressed air cylinders.
Automatic recognition of length of stone, without contact during the grinding process.
Quite certainly the right programme
Easy handling: 3 basic programmes: Single and follow-up run as well as multible runs per segment. In addition there is a freely programmable control. Automatic repetition with immediate start. Display in clear text – this makes fault diagnosis and trouble-shooting easy. Indicating of worn abrasives and monitoring signals for the different processes. Correction of feed without programme intervention.